'The Incident…'  Time for another edition of the True-ish tale of Denizens, Bars, Characters in the City and Other Low Places. Time for a new 30 MILES OF CRAZY! (#141)
This week: 'The Incident'… or 'Just Another Day…' 
Before the comic… Some NEWS!
I was just interviewed on Denver's Channel 9 News about DINK (Denver Independent Comic and Art Expo), which happens this weekend (Friday and Saturday), and the local comic scene in the city. You can check out the segment HERE and see me apparently blink a lot. I did like that they ended the segment with a close up of one of my panels (spoiler alert, it's from an upcoming 30MOC.)
That said… I'll be exhibiting (Table D67!) at this weekend at DINK and featuring two new comics: a new limited edition 30 MILES one shot ('A Quick Shot!', collecting 30MOC! #126-155) as well as new comic collecting the first six months of THE DENVER BOOTLEG comic featured in Denver's Westword newpaper. Here's the cover: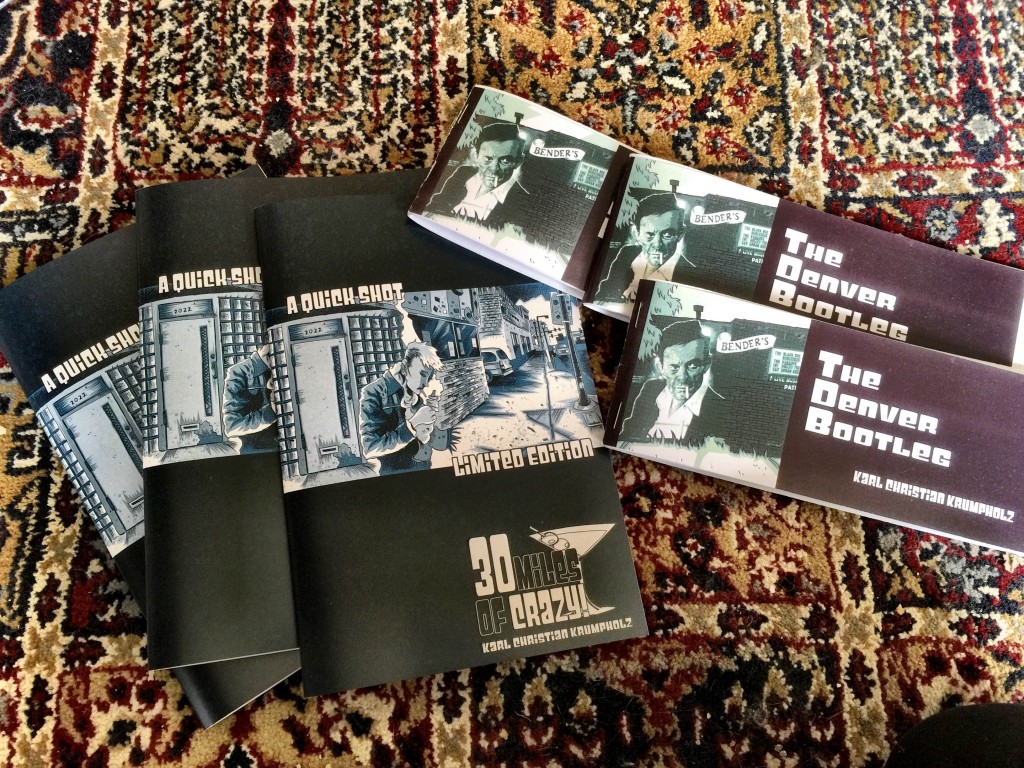 And so… Three… Two… One…  Musical Accompaniment! …. and GO!
SHARE AND ENJOY!
Next comic will be on Friday, April 1st!