Here are two recent commissions from local Denver business, both right off Colfax Avenue.

The Game Lounge: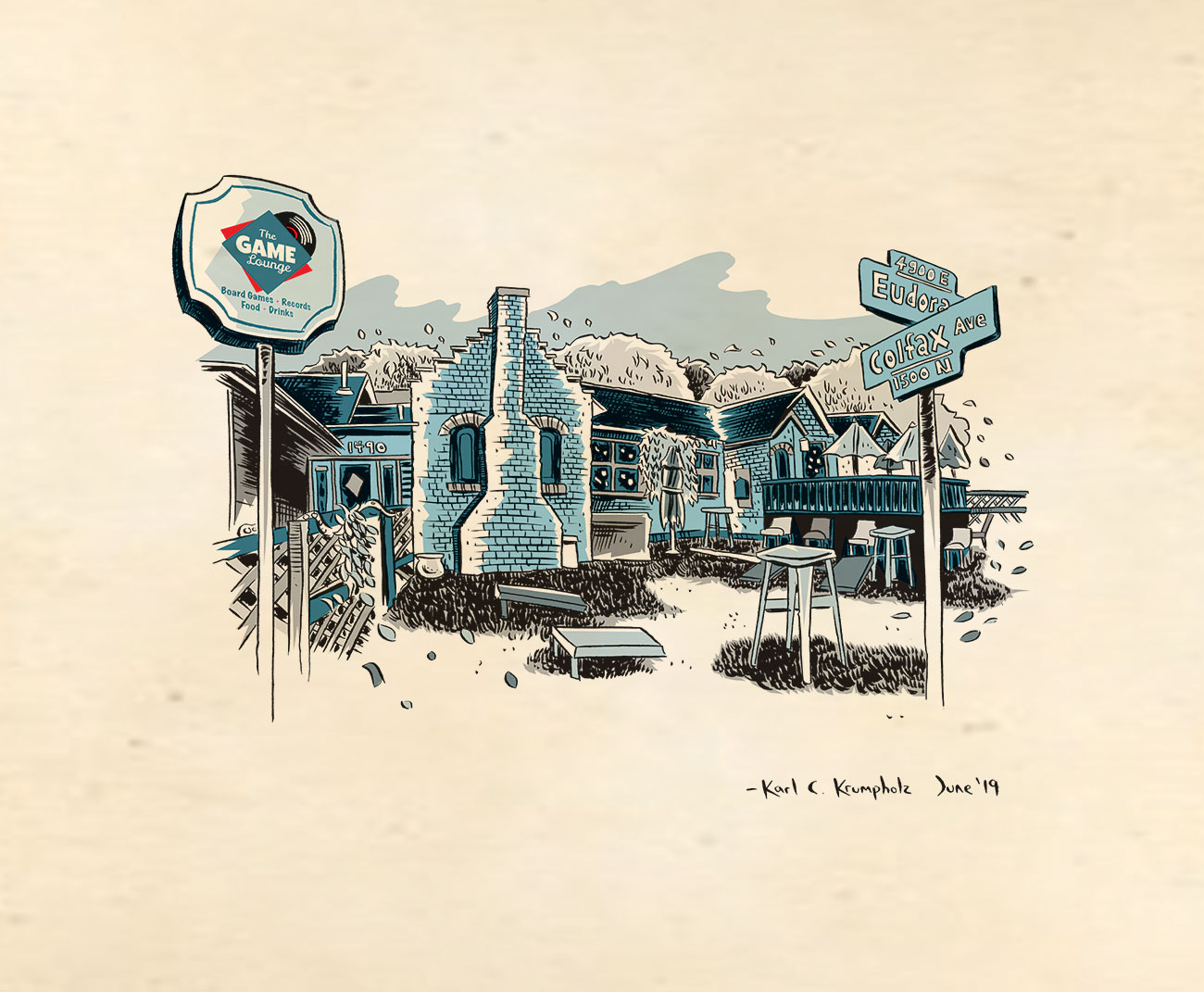 … and Tooey's Off Colfax: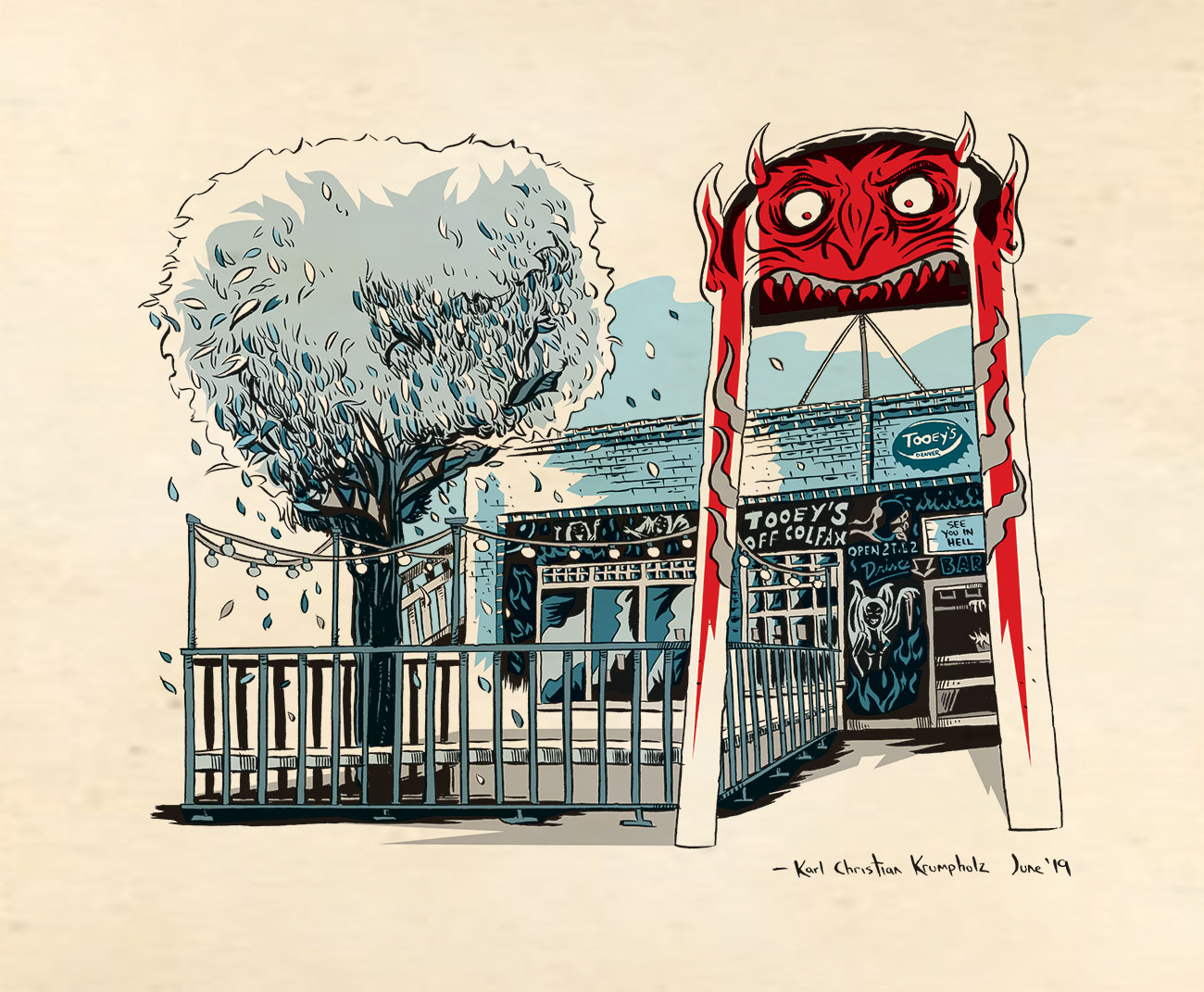 Also, on June 20th, Tooey's will be hosting a benefit to raise money for Planned Parenthood, featuring local artists & businesses. Six prints and my original artwork (yep, all seen below) will be available in the auction at the event.